PSX-Place
PSX-Place.com is dedicated to bringing you the latest Homebrew, Hacking, Exploits, CFW, Jailbreak & PlayStation Scene News to your fingertips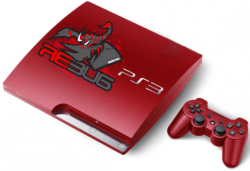 4.85.1 REBUG LITE CFW with new COBRA v8.2 Released
Develope
r Joonie
of
Team Rebug
has announced today the latest cfw release (
following 4.84.2 rex
) of the REBUG brand. This is not the iconic REX flavor of PS3 Custom Firmware, which is a hybrid of dex/cex, In order for the creation of REX, the team is dependent and still in search for file's needed for the creation of REX (4.85 DEX PUP).
However
, they have the
LITE version
(
a CEX based Cobra CFW
) ready to go for
4.85 user's seeking a new 4.85 CFW
. This is a welcomed update from
Team Rebug
as the
4.85 PS3 CFW
landscape has been a bit light in choices (for 4.85). So having the developer's with one of the best name's in Custom,Firmware development is great to see now as an available option. Also, they have updated the Cobra payload to now version 8.2 & also the Rebug Toolbox has been updated (
toolbox addon requires installation in "install package files" pkg is waiting for you there after installing REBUG
) You can checkout all the feature's/patche's in the provided list below for this PlayStation 3 Custom FirmWare and then checkout full details/documentation of the release at rebug.me the official website (direct link found at bottom of article).​
Continue reading...
Popular Homebrew Releases
An XMB Mod that Completely Replaces your Network Category with Custom Items

A Sega Saturn emulator for the PS4

ALL OpenBOR OPL ready ISOs -Neill Corlett