PSX-Place
PSX-Place.com is dedicated to bringing you the latest Homebrew, Hacking, Exploits, CFW, Jailbreak & PlayStation Scene News to your fingertips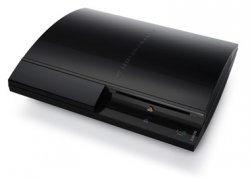 Flash Writer (PS3Xploit) Unofficial Update by Imn7: Checks for HFW / Factory Installed FW /...
The
PS3Xploit's Flash Writer
has seen an
unofficial update
provided by develope
r @Imn7 t
hat adds a few additional checks to see if
HFW is installed
prior to using
(HFW is a simple modified (hybrid) firmware that re-adds a vulnerability (from OFW 4.82) used in ps3xploit tools)
, dont have HFW installed or do not know upon launching you will be prompt with
"You must install Hybrid Firmware (HFW) 4.85 before using the flash writer!"
Also a check to view the
minimum factory firmwar
e that was installed in factory on your console. This is important check
(automated or done manually)
because it will help determine if your console is a Custom FirmWare compatible unit or not. Anything over 3.56 firmware installed in the factory can not install a CFW
(those models should look into using PS3HEN if that is the case.).
This unofficial build of the flash writer will provides extra detection/checks in the addition to the magic found in the original tool, a list of full checks can be seen in the release notes provided by the developer below:​
Continue reading...
Popular Homebrew Releases
MAME Emulator OPL ready ISO -PS2NEWZ

MegaMan- War of the Past OpenBOR OPL ready ISO -Neill Corlett

RetroArch (PS2) QuickNES- packed as a PS2 Classic for playing on PS4