General PlayStation News
Viewing only articles categorized with "General PlayStation News".
Hacking and Exploiting Video Game Consoles
by both Hardware and Software
always had a high demand by many people
, not only when we talk about Consoles who had the name "
PlayStation
" inside. In fact, a lot of Hacks and Exploits can come across aboard when we compare all Releases from a whole year, like in 2018. But as usual, at the end of every year,
many Hackers and Developers
from all different branches
come together
to the city of Leipzig, Germany,
to present their achievements
in front of the wide audience worldwide. So as for this year, the
Chaos Computer Club (CCC)
welcomes you to join and to participate at the
35th Chaos Communication Congress
- or
35C3
in short - which will
held from 27th December until 30th December 2018
. And because there were always many Hacks and Exploits presented for various Consoles from the "
PlayStation-Family
" in the past, this
Thread will give you a good overview
for - as the Title already suggests -
Everything you need to know
to keep track to the newest "
PlayStation-related
" Hacks and Exploits. This
Thread will also keep updated
if you will miss any important presentation for example, so
you will be able to watch any Stream or Presentation in repeat
. So better keep this Thread here bookmarked in your Favourites.
​
The
PSX-Place.com
-Community wishes everyone a
Merry Christmas and Happy Holidays!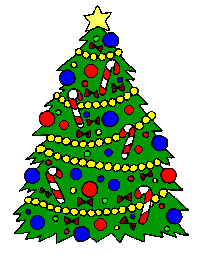 Merry Christmas for everyone! We hope that you will enjoy the festive season with your Family and your loved ones.
​
Home Consoles
such as the PS4 or Xbox One are made for
playing them "at Home"
right? Well, I bet there are at least a few people who already asked themselves several times:
"Why I can't play Red Dead Redemption 2 while sitting on the train?"
Sadly
the answer was mostly that
"You can't"
before,
due to several technical problems
. Sony had some good ideas with their PlayStation Vita to play
"AAA Game Titles"
on the go but lacked of actually those
"AAA Game Titles"
and due to expensive accessories you needed to get most of the Console. And playing on the Nintendo Switch is not satisfying for everyone. So you had either the
choice to buy
one of those very expensive
"Gaming Notebooks"
for several Thousand Dollars or you read a book while getting to work or to school by train. But the People behind the
"GameBook"
had bothered oneself about this problematic question by starting a
Kickstarter-Campaign
to introduce their newest invention to people like you who asked the same question from time to time. And the coolest thing about this Campaign is,
you won't need to disassemble your PS4
bit by bit to create your own
"Custom PS4 Notebook"
only to get the PS4 Hardware fitting inside a Notebook Case. Just use your regular PS4 and you are already on the go. How convenient is that?​
October is a strong month including multiple Announcements and Releases nearly accross the whole "PlayStation-Platform". And while most of all Gamers outside are already waiting for a announcement of a "PS4 successor", there are also a lot of Gamers who enjoys their Games in a "new Virtual Reality" (literally speaking). Sony already delivered a solution for the PS4 - as you probably heard of it - the PlayStation VR (or PSVR in short). While the sales figures shows that we can speak about the PlayStation VR as a success together with the fact that they are the only manufacturer for consoles allowing Virtual Reality without competition, many Gamers were satisfied about the experience with it. But some of them still had critics which is OK, since the PSVR wasn't perfect. Let's have to be honest. Since it's launch back in 2016, the PSVR still can be seen as a "gimmick" and not as a "PlayStation Replacement". But this isn't because of the lack of power this device can deliver. It is more because the Developers can't handle to deliver the usability for a "AAA Game Title" since your actions and movements are limited. But this could maybe change in Future, according to a new Patent Filing!​
Emulating older Video Games on newer Platforms aren't a easy task, no question. Although this is one of the most desired features wished by many Users no matter which platform they support, which is of course understandable. A lot of older Game Titles still shares the Charme and Nostalgic feelings, especially when played for the first time back when they got released for their original platforms. And a lot of Users still asks for having the chance to play their older "Classics" even today. They prefer the Original Release compared to "Remastered" Versions for newer platforms or when Console Manufacturers tries to give those previous mentioned feelings back to the users by releasing a "tiny piece of Hardware" with the look of the same old platform but having half the size and calling them "X Mini" or "X Classic". But while Sony does such mentioned things, it seems that they are also still in research for a new solution regarding Backwards Compatibility, as their newest Patent Application suggests.​

There has been various fakes and imposter's hitting the scene(s), something we have seen over the years but it seems gaining a bit more attention and fooling more people then usual. To get a grasp on the situation we must realize what has changed from past generations compared to now. Social Media comes to mind and maybe is the biggest difference as many dev's are choosing platforms like twitter and facebook to release projects. In my view this is bad for various reasons, such as documentation of the community , but the biggest issue it opens the door for scammers to exploit unsuspecting user's and they have.... Its going to take a bit of habit changing/reverting trends but i think the scene(s) can limit these scams, here are some of my personal views about these issues ..​
Okay, the Title says it all. But before you leave, let's face the truth. Since the developers were able to achieve several Kernel Exploits on different System Firmwares, their goal was to give you a "platform" where you can develop and/or enjoy your Homebrew Applications running on your own PS4. But instead of making your PS4 a "useful Gaming Machine" - to get out more of your PS4 with several new Features even Sony can't deliver - the side effect is that many people doesn't care about Homebrew and that Piracy is the only thing which counts on all "hacked" PS4's, which is very sad. I know for myself that this Thread here can't give you a solution for this problem and I know as well that this discussion isn't new and that there was already some Threads about that on both this Forum and on Twitter. But I would like to analyze and discuss this with you and maybe someone has some ideas what could be done better in the future.​
Well, well! You (probably) already heard about the several
PlayStation Developer Wikis
like for the
PS3
and the
PS4
, but also for the handheld consoles like
PSP
and
PSVITA
, with it's
strong communities and useful information
for each wiki. But while the actual Console Generations were already satisfied with their own wikis, there was something missing. If you wanted to get some informations about older Sony Consoles, then we had to be honest - your informations kept very short. But since we speak about the "
past tense form
" from "
has
", the lack of useful information could change with your help. Thanks to the well-known user
@GregoryRasputin
, you can now
contribute to a PS1 and PS2 DevWiki!
Yeah, that's right. Sony's both first released home consoles are getting it's own dedicated wikis and everyone is welcome to contribute.​

As @Roxanne detailed the progress of the RPCS3 Project (PS3 Emulator) just the other day. The PPSSPP Team has also rolled out the latest update to the popular multi-platform PSP (PlayStation Portable) emulator. In this release speed was the focus as the Vulken backend has improved dramatically as well as devices (w/ dual-core) that use OpenGL also will see improvements with speed. Also RetroArch see official support with this v1.6 update. The website offers a great F.A.Q. to get your started and answering some important aspect of the PSP emulator. Then if you need to peak at the Hardware requirements be sure to visit this page from the official website.
​
Okay, maybe you will think now why such a site like
PSX-Place.com
takes care about such a topic, as described in the headline and why this topic will include only 10% of Information about the PS4 and 90% about the Xbox One - on a site like this all about hacking and exploiting PlayStation Consoles only. But I would like to
introduce you three interesting ways
from the three major companies (namely
Sony
,
Nintendo
&
Microsoft
) how they try to achieve
"Making Video Games playable for everyone"
- and with
"everyone"
I mean not only you as a reader, but also for
people with disabilites
- where those
people have always to fight with several difficulties
not only in their everyday life. but also when they like to play Video Games like you do. And maybe this topic won't have such an impact with your interest, but I think they
deserve it to be mentioned
, since those are the
"True Heroes"
- not those who have the best skills or who are the fastest in a Video Game.​