General PlayStation News
Viewing only articles categorized with "General PlayStation News".
In our
Interview Series
, we always try that
you can profit
with each of our candidates by mainly
three things
. First,
you gain an insight behind each Developer
and his/her work he/she is doing for the community. Second,
we summarize the most important Releases from each Developer
, so you can get a
good overview of which Tools and Homebrew you need
to make a specific task easier by your own (like for "jailbreaking" your PS3 for instance). And as a third goal,
we always try to make those interviews so useful, that you can draw some lessons from it
when you want to study further behind some Hacks, Exploits, and other Homebrew or
when you want to develop your own Hacks and Homebrew Applications from ground-up
. This is why you already probably recognized from our previous coverages, while the "
final questions
" were mostly such of them. But with our guest today, we can promise that
you will learn more than ever before
, even already from the very first question.
And the coolest thing is,
you don't even need a hacked console to make his Homebrew runnable since it even runs on Original Firmware
for both the PS3 and the PS4.
And didn't you always dreamed about creating a Homebrew Game on your own as a small kid?
If so, then you should read further because without further ado, our Guest Today is
BD-J Developer

mr_lou
- the creator of "
Blu-Play
"!​
Well it's that time again as we have another talented developer featured in
The Power Supply

(

A developer Interview Series brought to you by PSX-Place

)

. So far you have seen us explore various talents from the PS3 & PS4 in the first four editions (view the complete collection of interview

here

, some great reads and insight from some of the best), so this time around in vol.5 of the series we wanted to expand on another PlayStation Platform and we thought it was time for a PS Vita inclusions. So, with so many great candidates to approach we wanted to explore a bit about homebrew development and this developer is someone whom has developed a few projects on the platform (okay alot of projects
) That's right we have the talented developer known as Rinnganmante who has been a huge contributor to the PS Vita Community. In our chat we posed various development questions / future intentions along with some insight on various projects in this discussion, so like our previous interview's your bound to learn something new.
​
Our
Interview Series
is a full success. Not only can you get an
in-depth look behind all the great projects
each of those developer's have worked on in the past and their plans into the future, but also that you can get a
useful overview with all important Homebrew Releases
made by the developer's which will
help you if you want to get the "Full Experience" from your hacked Console's and devices
. For instance, we learned in our
last Interview
with
developer @aldostools
that he created the "
Tools Collection
" for the PS3, which contains
OVER 50+ TOOLS
! But while we had interviewed candidates before, who developed their projects after a Hack/Exploit was released, we thought about introducing you to another side of development, namely those, who make it possible for those previously mentioned developers to create their Homebrew running on your hacked devices. And since this mentioned "
Tools Collection
" contains mainly Tools for your
hacked PS3
, it would be only fair to give you an in-depth look with one of the developers of the
PS3Xploit
-Team, who helped
reanimating you and your PS3
with all those great projects. This developer work includes participation in projects like the
Flash Writer's
that provide the
ability for CFW Installation
, then "
PS3HEN
" which brought Homebrew Support for "
nonCFW Models
" and also the variety of tools and dumpers released from the
PS3Xploit
-Team. So, without further waiting, our Guest Today is no other than
Developer and long-time Community Member - @esc0rtd3w!
​
We are back once again for another edition of The Power Supply. If you have not caught the previous editions (

vol. 1: deank

&

vol. 2: m0rph3us1987

) we have started a new interview series featuring many of the talented people from around the community. So with this latest edition we have yet another great developer in the community to feature in the new series. This developer has developed tools & homebrew that you have more then likely used on your exploited PS3 . If you have been a member of the forum here, you may of seen one of his many informative post as the developer is always posting great information and advice. Also this developer has been the person who keeps the PS3 catalog upto date with the latest releases over at brewology.com. We are of course talking about developer

@aldostools

who is the magic behind the

webMAN MOD

plugin and the

IRISMAN

AIO homebrew for the PS3. Also creator of a variety of utilities for the PS3, many featured in

PS3 Tools Collection

. Learn more about these projects and the developer behind the projects in the third installment of The Power Supply

featuring

@aldostools

​
With the
very first introduction
of our new
Series of Developer Interviews
- as known by "
The Power Supply
" - you were already allowed to dabble a little bit with
Volume 01
of the series, where you got a
deep look into the work from well-known Developer @deank
he did for this scene. While he worked mainly for the
PS3 Community
, we thought it would be only fair to bring you a
PS4 Developer
with
Volume 02
of this Interview Series today. This Developer maybe don't have the same long reputation as deank have since he
began to tinker with the PS4 as his very first Sony Console.
But this doesn't mean that he isn't worth to ask some questions.
We covered his Achievements already in the past here in this Forum, especially when we provided you our yearly Overview about the CCC Events held in Germany. In fact,
you should be familiar with him and his Lecture he held back at 35C3.
So please give an warm welcome to
m0rph3us1987
, while in his Interview, we will talk about
his Lecture he held
, we will learn how he sees the current situation in "
PS4 Development and Hacking
" and we will get an deep insight how he began to learn
writing some code
in his young age. So allow us to introduce him further.​
In this inaugural edition of

The Power Supply

(

A new developer interview series

)

we have the pleasure to interview one of the legendary developer's of the PlayStation Homebrew Community. A developer whom has contributed on a variety of projects and been a master of some of his own . Very well known in the PS3 scene, this dev is responsible for projects that include the AIO Homebrew known as

multiMAN

, or the popular ps3 plugin known as

webMAN

(not to be confused with a forked version called webMAN MOD by aldostools).

Then later on the emergence of the

sMAN

plugin can be from only one person and that developer is of course

@deank

. The developer has graciously given us some time for a Q/A interview to kick of this new series. Dean will give us a bit of insight on himself, along with his development journey on the PS3 . Also, we have asked the developer if he still has plans for a multiMAN (PS4) release after a small hint in the past that suggested the developer at least was contemplating the idea , Also, does Dean have any immediate plans for future development on the PS3/4, We have these answers and more from himself in the discussion below, so lets dive into:.​
The RetroArch project keeps evolving and has been updated to v1.8.3

(UPDATE: Now on v1.8.4 [16th January 2020] - see Changelog for more Information)

as a number of new improvements come to both the PS Vita & PSP ports. Developer's and libretro contributors from all over have been elevating the emulation project. In particular @frangar and @fjtrujy are coupe of the devs who have been porting new cores to the PSP. Now

MAME 2000, freeIntv, TGB Dual

and

Handy

are some new libretro cores running in the PSP port. Then the PS Vita port has seen performance improvements for

MAME 2000, 2003

and

2003_plus.

Additional details below and also on the official blog post linked below.
​
-STLcardsWS​
There are a lot of Homebrew Apps as well as self-made Homebrew Games for various Consoles outside.
But when creating Homebrew, there is always the question how to release it, so most Users can take profit of it.
Sure you already saw how you was able to run your favourite Homebrew on a Console with a
Custom Firmware
installed or it was usable by running a
Kernel Exploit
before that. This meant that you were always
forced to use a specific System Firmware
which won't allow you to use them on the newest Original Firmware (OFW) these days.
But did you know that there is actually a possibility to enjoy Homebrew Games while being on the latest System Firmware for having the "Best of Both Worlds"?
The "Magic Trick" is using BD-J
- or
Blu-ray Disc Java
in long terms - as a Platform Language, which is already in use when you play a common Movie bought as a pressed Blu-ray Disc (especially for many Menu Titles of each Movie).
And since both the PS3 and PS4 also supports Blu-Ray Movie Disc Playback, you can be assured that this Feature won't be patch in the next few years!
With all this in mind,
Developer mr_lou
(crediting his Games as
LuBlu Entertainment
) thought about not only to create his
own Homebrew Games
using BD-J (he is specialized in creating older Console Generation Games kinda as a "Homebrew Remake"), but also welcome you by
offering you a whole Platform so you can "Getting Started" by creating you own Homebrew Game as well!
How cool is that?​
Year after year, many
Hackers and Developers around the Globe
come together for a "Meet&Greet" at the City of Leipzig, Germany, where they
share and discuss their newest Achievements with Hacking and other Security Subjects
leading the way. Since you are a trustfully reader of this Site, you shouldn't be suprised anymore that like for last year, we decided to give you the
full coverage about this years Chaos Communication Congress
again - stylized as
"36C3 - RESOURCE EXHAUSTION"
by it's
host
.
Last years Congress (
35C3
) was already an impressive one
, which showed us many
new Achievements
, especially for both the
PlayStation 4
and the
PlayStation Vita
. Indeed, speaking about the PSVita, the stages at 35C3 led to various
new Exploits and Homebrew Releases
afterwards, which you are already familiar about and probably downloaded a thousand times. This years Congress will also show us the
newest Achievements in the Console Scene
and
since your own demand was already so high for the last year, we had a reason more to keep you informed for the full coverage of this years 36C3.
So, the only thing you need to do like you did last year is to keep this Article
bookmarked
, since we keep this Article
updated after each new presentation
. So you won't miss anything!​
The
PSX-Place.com
-Community wishes everyone a
Merry Christmas and Happy Holidays!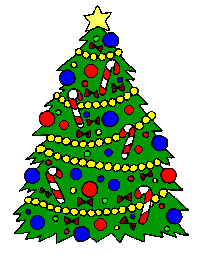 Merry Christmas for everyone! We hope that you will enjoy the festive season with your Family and your loved ones.
​